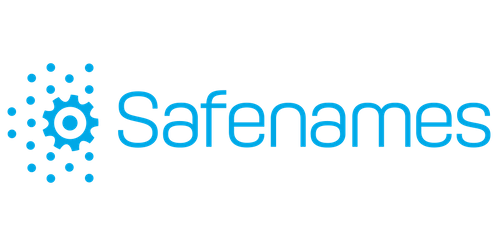 Safenames
Stand: F10
| Hospitality
| iGaming
| Online
| Social
| Both
| South America
| Online
| South Europe
| Western Europe
| Middle East
| Eastern Europe
| Africa
| North America
| Central Europe
| IT Infrastructure
| Land-Based
| Asia
| Northern Europe
| Australia
| Business Intelligence
| Business Services
We are a leading global domain name registrar with a 'wrap around' service that manages corporate domain portfolios, brand protection, hosting and cyber security.
Videos
Safenames brand protection team, will safeguard your brands from content on cyber-squatted domains that may affect the reputation of your company and sales.

The problems faced by our clients with traditional firms come from their external nature. Clients may feel that the advice is not tailored to their business or that the services do not align with thei ...

An overview of Safenames Tier 3 Data Centre facility

Safenames Security & Performance overview.

Safenames makes it easy for you to manage your domain name portfolio and online assets. You can utilise your dedicated account manager or the Safenames International Domain Portal (IDP) to register, r ...