Welcome to iGB Affiliate London 2021!
The only constant in life is change, and today things are changing faster than ever.
One thing you can rely on is that iGB Affiliate London continues to be the biggest and best gathering of iGaming Affiliates anywhere in the world.
iGB Affiliate London will take place in SPRING 2021. Dates TBC.
Pricing
Affiliates and Introducing brokers: FREE
All other delegates: £575 + VAT
iGB Affiliate London in numbers
What should you expect to get back from iGB Affiliate London?
Meet
What's the most important thing for you to get out of our event? Relationships. Meet with over 3,000 like-minded Affiliates (5,000+ attendees in total) and 90+ exhibitors and focus on taking your business to the next level. You will leave iGB Affiliate London feeling brilliantly connected and having achieved your business goals.
Learn
Take away actionable strategies for your business and your personal development, learn from the best speakers the industry has to offer and discuss current and future possibilities as you immerse yourself in the most forward thinking conference of 2021.
Experience
iGB Affiliate London is a community. We ensure you get the full experience of achieving and setting new goals, meeting new prospects, catching up with existing clients and being inspired and motivated by your industry peers to plan for a successful and sustainable future.
While having a good time throughout!
Sign up to our newsletter!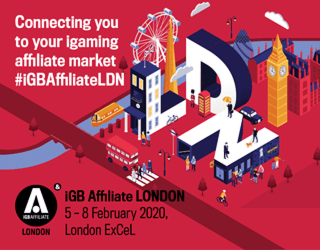 Sign up to receive our bi-weekly newsletters on the latest exhibition, conference and feature
news as well as important updates regarding the show to ensure you get the best our of your visit to iGB Affiliate London!
NEW Exhibitors
NEW Content
NEW Feature Areas
NEW Networking Opportunities
Latest Industry and Event News