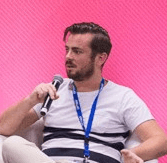 Tobias Svensen
Tobias Svensen is the Managing Director of Casino Grounds - The largest streaming community with Casino at its core.
By understanding the potential of this effective way of building trust and promoting brands in 2015 he's gained a unique understanding and experience in this area. Since then he has been speaking on the subject several times and also been featured in industry magazines as the leading expert on Casino streaming.
Previously he was responsible for the Norwegian market for LeoVegas.com.