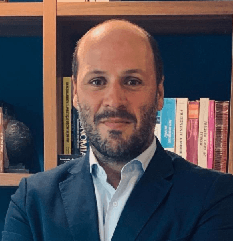 Angelo Alberoni
"A lawyer, with a CBA in Sports Management and Marketing from IBMEC, Postgraduate in Football Business from Cruyff Institute and finishing his Master in Sports Management from the University of Lisbon.
He has been working in the brazilian sports betting market since 2009. Between 2009 and 2017, he worked at Drinbet.com, where he helped players enter the Brazilian market and advised on the operation of some websites.
Since 2014 he has been running the Betzilian.com, a site specialized in sports betting news and content from Brazil and worldwide.
He is also a partner of VX Comunicação de Portugal and iGaming Consultant for the Brazilian market and the Brazilian Sports Betting Association - ABAESP."