100) ? true : false" x-on:click="window.scrollTo(0, 0)">
News
Speaker Interview: Oron Barber
26 Nov 2019
Speaker Interview: Oron Barber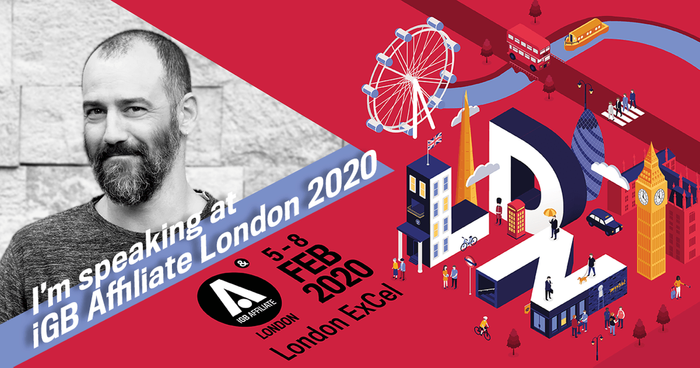 Hey Oron, thanks for chatting with me today! You'll be giving a presentation involving dApps at iGB Affiliate London next year. How would you describe the significance of dApps for the gambling industry?
The gambling industry is one of the industries where Decentralized Applications (dApps) have seen a massive development since Ethereum made it all possible. dApps range from casinos and sports betting to unique concepts of the Blockchain gambling world. Blockchain brings some of the core qualities that iGaming can really benefit from - security, provably fair games, non-custodial deposits, and much more.
Such qualities grant stability and integrity to the iGaming operators and mainstream players become part of the Blockchain future.
What are the main challenges facing the dApps community at the moment?
One of the main challenges that dApps are facing at the moment are quite a few but key ones. Simplification is the biggest problem that dApps face on a regular basis. The interface and options on dApps are still a bit complicated and not user-friendly enough compared to regular apps as we know them, not to mention the audience in iGaming. This leads to another challenge which is popularizing and making dApps mainstream – it's coming, it's happening, but there is still a way to go and a gap to overcome with education.
Third appearing issue could be the high volatility of cryptocurrencies that make the transaction fees' costs unknown and changing on a daily basis, operators will have to adopt the flexible PNL approach and get their payments systems the same. The fourth grant issue with dApps is the Blockchain's scalability problem. Big platforms with millions of users and up to 30 transactions per second might make the Blockchain highly insufficient. This is being solved these days with better Blockchains in use like the BSV Blockchain and its advantages. dApps have a lot of work to do, but they are on the right path to take the igaming world by storm.
Do you envisage a future in which dApps replace traditional gaming apps or websites?
A future in which dApps replace gaming apps and websites is not that far. Since the world gradually welcomes the Blockchain technology, the gaming industry doesn't stand aside. Innovations within Blockchain gaming showcased the possibilities of non-fungible digital assets and plan to continue developments in other aspects, like scalability for example. Assets can range from skins to virtual cards and their authenticity is guaranteed by ERC-721 non-fungible tokens. All of these advantages come together to form a possible replacement of dApps to traditional gaming apps. Not to mention the additional development which can be used for tokenizing almost everything in this market.
What other innovations do you see bringing about significant change in the gaming industry?
The gaming industry is yet to face some of the most innovative solutions which Blockchain can represent. Things like server security, games feed authentication, provable fairness and in-wallet betting are just the edge of things. The innovation will start to be adopted when it's easy and intuitive to use the technology, from operators', providers', payment and users' points of view. In the last 7 years we are focusing in CoinPoint Group on education and on helping operators to implement this technology, and not only that, also to understand its values and how to market it to their audience.
Amazing projects like Decentraland for example are already developing virtual casino lands where you can bet like in real life, but from your own home, tokenize every element from the game and be able to make a revenue.
Very soon the roulette dealer will be recognized as a winning oriented one, and players will buy "her tokens" together with betting on the roulette results, per player.
Each year you bring your exclusive CoinPoint party to iGB Affiliate London; what do you have planned for 2020?
This year the party is really special. In celebration of the 10-year anniversary of CoinPoint Group Inc. as a trusted partner of the iGaming industry, the annual signature networking party during ICE London 2020, will take place on the 6th February 2020 at the Crystal, Royal Victoria Dock, London.
Bigger and even more targeted it will invite the crème de la crème of exclusive list of C-Level Executives, everyone wants to talk to.
This year the party expands to 2 floors with loads of surprises and custom drinks by our partners. It will happen just steps from ExCeL London in The Crystal. +300 guests will have more than 4 hours of networking. This year's media coverage will be even bigger as well with more than 15 media already joined. And we still have 2 months ahead.
Sounds great! Lots to look forward to there. Thanks again for your time, Oron!
Oron Barber will be presenting on the topic: "Crypto, dApps & DLT: The Future of iGaming Built on Blockchain" at iGB Affiliate London – watch out for his session on Friday 7th February, 12:00-12:30