100) ? true : false" x-on:click="window.scrollTo(0, 0)">
News
iGB Affiliate London 2020 Opens with Responsible Affiliates in Gambling Panel
17 Dec 2019
iGB Affiliate London 2020 Opens with Responsible Affiliates in Gambling Panel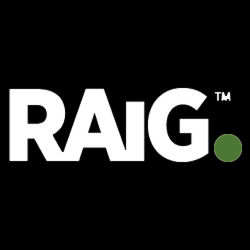 iGB Affiliate London 2020, the first edition of the gaming industry's much-loved London Affiliate Conference under its rebranded identity, will open with a panel discussion between Responsible Affiliates in Gambling Chairman, Clive Hawkswood, and representatives from some of the association's key members.
Editorial Director of iGaming Business, Stephen Carter, will moderate the discussion, examining questions about RAiG's formation, the importance of such an association for gambling affiliates, and its intentions for 2020 and beyond. Panellists will explore the importance of collaboration within the industry, with a view to protecting players and ensuring affiliates play their part in making gambling more responsible.
The panel will discuss relations with regulators as well as RAiG's new Social Responsibility Audit framework, helping visitors understand what makes an affiliate responsible and how this can be measured.
It will be the first public appearance of RAiG members together since the association's formation in 2019, and an opportunity for visitors to iGB Affiliate London to have any relevant questions answered by the members themselves. Hawkswood recently addressed some of the industry's key concerns in an interview with iGaming Business, pointing out that affiliates' voices are rarely heard in the ongoing debate surrounding gambling. He stated:
"There are quite simply no good news stories where gambling is concerned, and the marketing of gambling is increasingly in the cross hairs of the regulators, politicians and the media. I have lost count of the number of enquiries, consultations and debates that have taken place and in none of those has the affiliate sector had any real voice. Hopefully, RAiG can help to fill that space while at the same time developing measures that will demonstrate a commitment to addressing the concerns that are constantly being expressed."
If you want to have your voice heard in the debate, you can find the panel discussion, "RAiG Against the Machine: Redefining Affiliate Responsibility for the 2020s" at iGB Affiliate London, Thursday 6th February at 11:00, at the ExCeL, London.