100) ? true : false" x-on:click="window.scrollTo(0, 0)">
Exhibitor Products
UP or DOWN Bitcoin Price Prediction Betting - $5 Free Play To Try
14 Nov 2023
UP or DOWN Bitcoin Price Prediction Betting - $5 Free Play To Try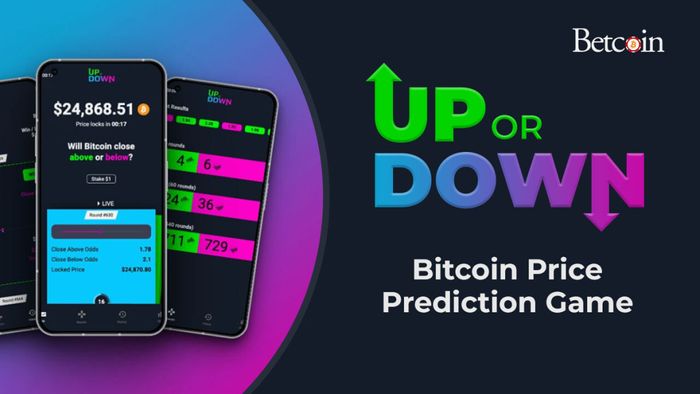 How do I play?
The price is locked every minute, and a new round starts.
Pick your side. Will the price of Bitcoin go Up or Down in the next minute?
Follow your performance on the game.
How does the game work?
The Up or Down is a player-to-player game based on parimutuel betting, meaning you are playing with other players on the platform and not against the house.
As a parimutuel betting game, your odds are defined after all bets are placed. Your winnings are calculated at the odds that you got after the market closed.
The Up or Down platform utilizes blockchain technology, offering increased transparency for the players.