Spin To Win with BGA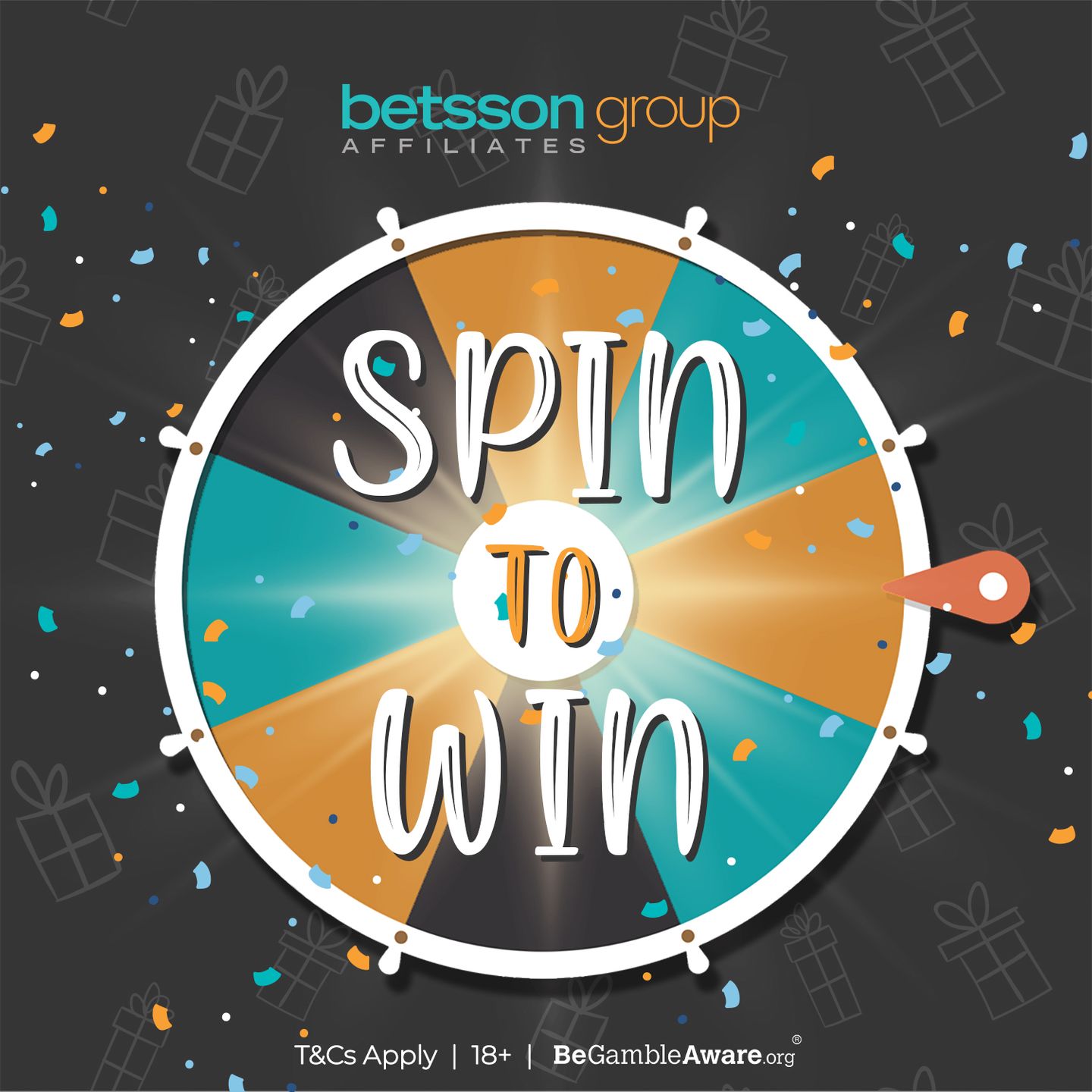 We are super excited to introduce you to our "Spin To Win" campaign, which gives our new partners the opportunity to win some awesome prizes.
To participate, simply sign-up here to our affiliate program and once your account is verified and accepted, you will have the chance to try your luck and spin the wheel.
All details will be sent to our partners upon confirmation of account.
Terms & Conditions of the campaign:
This promotion is being run by Betsson Group Affiliates starting from 3rd May 2021.
The entrant must have applied to join our affiliate programme with valid details.
The entrant must enter the same email and username of their application to participate.
The entrant may only spin the wheel once.
The prizes won depends on the section of the wheel that is landed on. The majority of the items are all branded Betsson Group Affiliates.

Armband
USB charging lamp
Mobile charger
Morf
Wireless Smart watch
Organizer charger
Mousepad wireless charger
Cheese platter

The promotion will run until prizes run out.
Prizes are instant and once the spin has been verified the winner will be contacted by Betsson Group Affiliates, via the email address used to register your account, to verify details before the shipment takes place. Personal data collected shall be processed solely for the administration of the campaign, including to make necessary arrangements for prize fulfilment.
This competition ("Spin to Win") is open to anyone aged 18 + and residing within the EU and UK. The following territories are excluded from this promotion: Finland, The Netherlands, Germany, Lithuania, Latvia and Italy.
Prizes are non-transferable and cannot be exchanged. No cash alternative is available.
Prizes will be grouped; shipping will take place every Friday of each week.
Shipping time may vary depending on the location of the winner. Shipping may take up to 15-30 working days.
By entering the competition, you accept these terms and conditions.
Details are correct at the time of publication but are subject to change without prior notice.
BGA have arranged this competition in good faith and cannot accept liability in any matter relating to the prizes whatsoever.
The entrant's personal information will only be used by BGA, for the purposes of the promotion and will not be passed onto any third parties other than where legally or contractually obliged.
This promotion is purely for affiliate partners and not regular customers.
BGA Terms & Conditions apply for all countries.
BGA reserves the right to exclude affiliates from this promotion.
BGA reserves the right to withdraw this promotion at any time.