100) ? true : false" x-on:click="window.scrollTo(0, 0)">
Exhibitor Press Releases
Novibet: Expansion in Mexico
07 Dec 2022
Novibet: Expansion in Mexico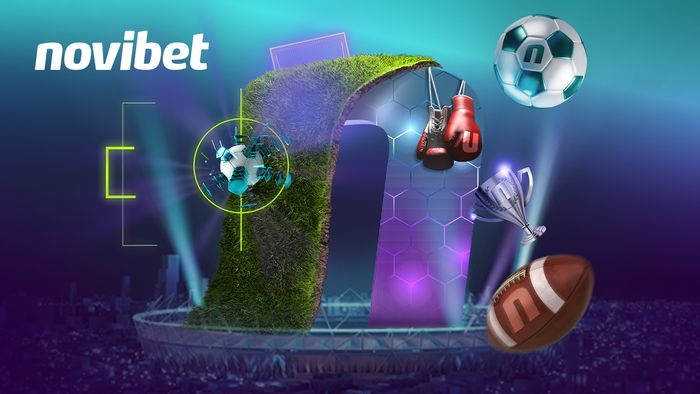 The first stop in the brand's expansion in North and Latin America.
Novibet, one of the leading GameTech brands in Europe, enters the Mexican market this November. This comes as a result of Novibet's effective growth strategy in recent years and is a key step in
further strengthening the brand's position in the global market.
Novibet, by investing in the development of cutting-edge technology is constantly upgrading the entertainment experience offered on its platform and mobile apps to be able to meet and exceed the expectations of consumers on both sides of the Atlantic, introduce its innovative services, but also remain flexible to the needs of the local markets. At the same time, Mexico marks the first country of expansion outside of the European continent, while within the next few years Novibet is expected to enter more new markets in Latin and North America, based on its expansion plan in progress.
"Our technological superiority combined with the proven readiness of our team to respond to industry challenges are the two pillars upon which we are building Novibet entry into the demanding Mexican market, as the first stop of our broad expansion in the Americas", said Rodolfo Odoni, President of Novibet, adding: "We are constantly reinforcing our dynamic presence in Greece, Ireland and Italy, while we have already signed market access agreements for the states of
Pennsylvania and New Jersey. At the same time, we are currently negotiating additional market access agreements and acquisition of licenses in other States of the USA, in the upcoming period".
"November is a key month for us as we planned the launch of Novibet in Mexico to coincide with the much-anticipated World Cup Tournament. The upgraded online sports betting and iGaming
entertainment experience we offer through our innovative technology platform is already available in Mexico and our team is ready to meet the special preferences and entertainment needs of the demanding local audience. So, leveraging our award-winning technology combined with excellent timing, our goal for the next period is to stand out as one of the leading online entertainment options in Mexico and gradually in the wider LATAM region," quoted Christoforos Bozatzidis, our Chief Marketing Officer for International Markets.
About Novibet
Novibet is an established GameTech company operating in Europe and Mexico through its Headquarters in Malta, and offices and tech
hubs in Greece and Malta. Since 2010, Novibet has offered online sports betting and casino entertainment, in many competitive markets.
Novibet provides the best online casino games, having teamed up with the world's leading online casino content providers. With over
5,000 online casino games available, Novibet delivers a plethora of slots, casino table, live-action, and many more game types across
desktop, mobile, and tablet devices. Novibet has its own proprietary betting platform that integrates leading official data providers; its
own algorithms generating an extensive betting offer that includes In Play and Minute markets; in-house developed Automatic and Hybrid
Cash-Out options; quick settlement of bets; and unparalleled excitement to sports enthusiasts. As an innovative and adaptable operator, Novibet has a product offering that is constantly evolving to meet and exceed existing and upcoming trends. In close partnership with Microsoft, Novibet is fully hosted in the Azure Cloud, providing scalability, high availability, redundancy, and economies of scale that are unrivalled in the industry.