13 Dec 2022
CommPeak to Showcase Cloud-Based Communications Solutions iGB Affiliate London 2023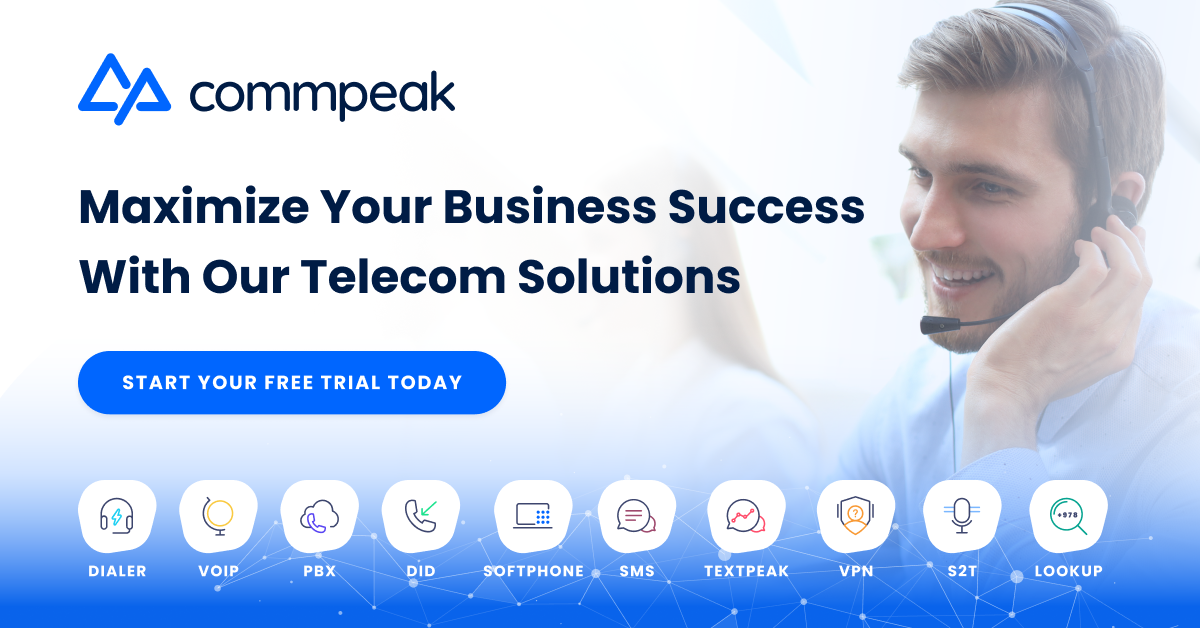 CommPeak will attend iGB Affiliate London 2023, the largest international iGaming affiliate event and community, from February 8-11. This leading cloud-based business communications provider will showcase how its contact center solutions can help iGaming company executives and affiliates increase customer lifetime value.
iGaming companies can customize CommPeak's proprietary contact center tools to boost their engagement and retention strategies, ensuring that players remain active after signing up and increase their deposits over time. Additionally, these communication tools will help gaming businesses keep up in a crowded and highly-competitive global industry by providing a unique, personalized experience for every player.
CommPeak's scalable cloud solutions for iGaming include:
Leverage CommPeak's high-quality SMS routes to send timely offers, reminders, and promos. Benefit from easy API integration, dynamic routing, and more. With the high delivery rates of SMS, iGaming businesses can use this service to augment their sales and marketing efforts.
Create, launch, and monitor SMS marketing campaigns with CommPeak's dedicated SMS platform. Use intelligent features such as A/B testing, contact management, analytics, and more to optimize SMS campaigns. iGaming marketing teams can avoid wasting time on "spray and pray" tactics and generate measurable results.
Designed to stand out from most of the auto-dialers in the market, the CommPeak Dialer allows sales teams to accelerate productivity. Businesses can experience game-changing features such as ideal-lead agent matching, full dialing automation, and real-time analytics. They will be able to connect with more prospects and convert more players.
Gaming businesses can ensure that their sales teams don't waste time on dead-end leads. LookUp validates any number worldwide in any format, enabling sales managers to organize, clean up, and update their contact lists. Sales agents can focus on engaging with real clients instead of wasting time discarding invalid or temporarily unavailable numbers.
For three days at the iGB Affiliate London 2023, CommPeak representatives will be ready to meet attendees and show how these telecom solutions can help them meet their business goals. They can also help iGaming operators develop a communications plan to match their budget and needs. Unlike most cloud providers, CommPeak does not use tiered pricing based on product features.
Whether you're an iGaming business or business affiliate that needs a single software to improve its sales or a full suite of solutions to build an in-house contact center, CommPeak can serve as your cloud communications partner.
CommPeak has over ten years of experience with more than 2500 active customers and a global workforce. In addition to the solutions mentioned above, you can learn about their industry-leading VoIP service, global DID Numbers, and more at the iGB Affiliate London 2023. CommPeak will join over 5000 affiliates, e-commerce sellers, network, and tech suppliers at the event.
Attendees can schedule a meeting in advance or visit CommPeak representatives at Booth F24.
Contact [email protected] today to schedule a free demo!