05 Apr 2022
Claire Wellard: 'The launch of iGB ASCEND will be the start of a huge movement for women in the gaming industry'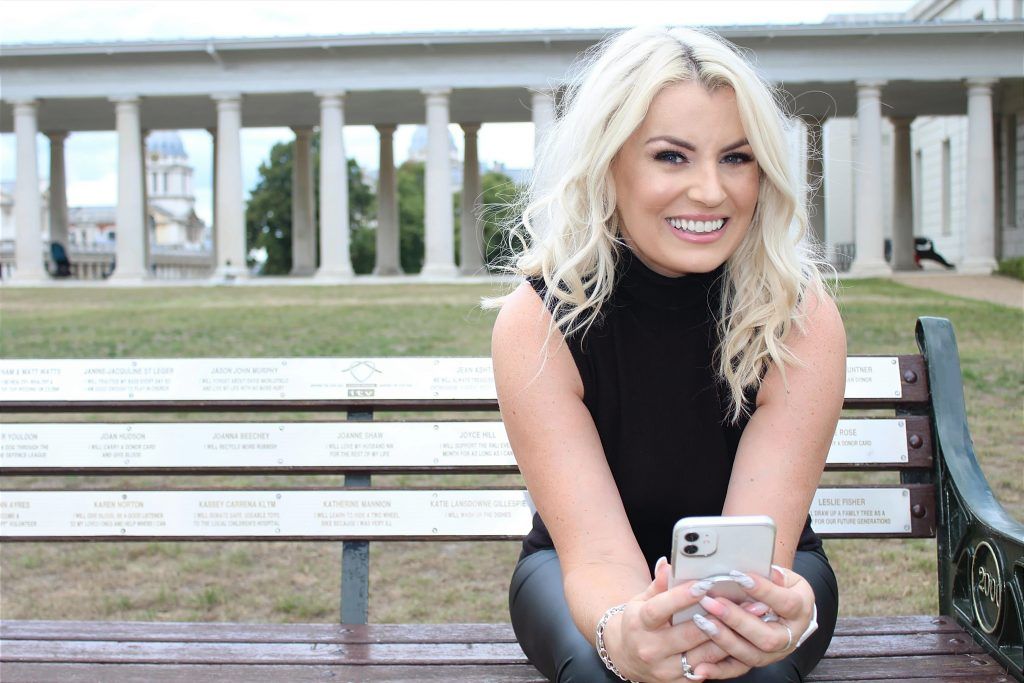 NFT's, Crypto and the US market will be the 'hot topics' at iGB Affiliate London
iGamingXL, Director, Claire Wellard,, who attended her first affiliate expo the Casino Affiliate Program in 2007, has welcomed the launch of ASCEND the mentoring initiative for women in gaming which is being launched at next week's iGB Affiliate London
NFT's, Crypto and the US market will be the 'hot topics' at iGB Affiliate London
iGamingXL, Director, Claire Wellard,, who attended her first affiliate expo the Casino Affiliate Program in 2007, has welcomed the launch of ASCEND the mentoring initiative for women in gaming which is being launched at next week's iGB Affiliate London.
Describing ASCEND as 'the start of a huge movement for women in the industry' she said: "The affiliate space has been transformed over the last 15-years. When I first started, I was literally one of just five women Affiliate Managers. On the affiliate side the gender imbalance was even more pronounced to the extent that 99% of affiliates were men. I had to learn the gambling industry fast and navigate a male dominated industry even quicker, but with resilience, hard work and determination I carved an amazing career for myself. However, that has not been the case for every woman and you have to acknowledge that a lot of talented people have been lost to the business simply because of such a lack of balance. With the support of the iGB brand and buy-in from across the business, I am confident that ASCEND will help to create greater diversity to the betterment of the industry and I am excited to be a part of it."
Looking at how major events such as IGB Affiliate London can help sustain the ecosystem, she added: "During the last two years of Covid, I have felt for anyone new coming into the affiliate sector. These events are invaluable to progressing as both an affiliate and an affiliate manager. You build relationships face to face and can learn more in a 15-minute meeting than you can from back-to-back emails. It gives you energy and passion and the wealth of information you can soak up in a couple of days is invaluable. It has always been the case that events can take everything from you mentally and physically but they make business much easier because that's where strong business relationships are built."
For Claire, iGB Affiliate London serves as a forum in which all of the big issues of the day are discussed and debated: "The are so many hot topics right now not least NFT's, crypto and the US market. Legislation has been an extremely important topic over the last five-years, with so many changes occurring all across Europe and North America. Affiliates are always searching for a niche or looking for the next big thing so I am excited to learn more about what is up and coming in the industry and to make sure that I have my finger on the pulse."
While shows have grown from occupying hotel conference rooms to taking place at some of Europe's biggest event venues such as ExCeL London and the RAI Amsterdam, the importance of relationship building remains paramount. "The events then were so much smaller in comparison to today. Attending the early affiliate events was like walking into an episode of Cheers (for those old enough to remember that show) – it was the place where everyone knew your name! I can't wait to see all the people I have missed over the last two years of Covid. All my peers, best friends and all the new people I have met over Zoom – I can't wait to see them face to face.
"I think iGB Affiliate London is going to be incredible for business and can change so many people's careers due to the quality face time, the learning programme and the huge list of operators available to affiliates at the exhibition. This was always going to be my first event back after life started returning to normal and I am so excited to see what everyone brings to the table. I have huge aspirations for 2022 and the iGB event is THE place to be in order to make it happen."
ASCEND will be launched at a networking buffet comprising hosted round tables on Wednesday 13 April at the ICC Capital Suite, ExCeL London (12.45 – 14.30 hours). The ASCEND programme will help mentees working across the entire gaming ecosystem to enhance their leadership skills, gain confidence and network with other like-minded women.