11 Mar 2022
A Day in the Life of an Affiliate: Sebastian Erfurth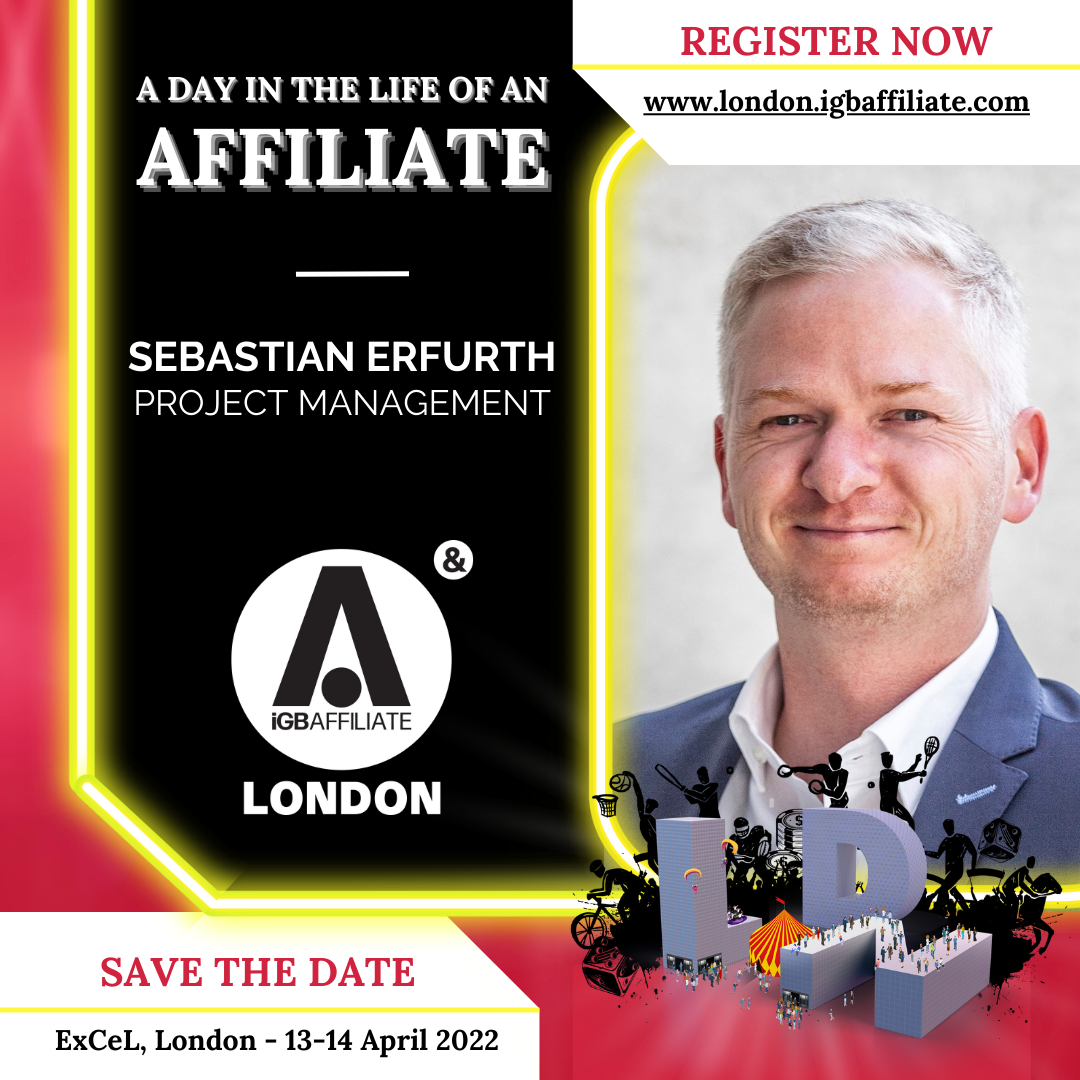 A Day in the Life of an Affiliate
We at iGB Affiliate London want to put affiliates at the centre of the story. A Day in the Life of an Affiliate shows you what igaming affiliates get up to during their working day. Whether you're looking to start your journey in igaming, learn some tips and tricks from your peers, or see the faces behind affiliate brands, this dedicated blog gives you the best insight into what it means to be part of the igaming affiliate community. These posts are unsponsored and are the own words of each affiliate.
Who is Sebastian Erfurth?
My career started as a SEO writer back in 2009. After 3 years of extensive development I became the Onpage SEO specialist in my former affiliate company. From there I completed the transition to Project Management, which resulted in my current position at Casino.online. All along Gambling has been one of my passions, and turning my hobby into a job has been a good decision.
Early start with news & coffee then checking processes, goals and possible problems
My day starts at 6am with the latest news and a good cup of coffee. New technologies, regulations and At 7:30 the first core working time starts with the analysis of rankings, keyword trends and a strict to-do-list for our projects. First team meetings take place at 9:00. Together with the team I check processes, goals and possible problems to tackle during the day.
Lead agile, drive traffic and optimise conversions
Leading my team agile is one of the most important factors in the ever-changing iGaming sector. Regulations, bonus offers and even search intention can change in the blink of an eye, so it is crucial to stay flexible. The second core working phase in my daily routine starts at 10:00 and ends at lunch, After 13:30 a second set of meetings take place. To drive traffic effectively to our portfolio I need a strong team, which loves to test new strategies and technologies. Content, Design, Code and SEO need to function like a well-oiled engine. I am proud to say that Casino.online has one of the strongest teams I have worked on so far. Whenever the ''wind'' changes, we are able to react within hours.
Being successful as an iGaming affiliate in the long-term
The iGaming landscape is constantly changing, which it's not a secret anymore. Being successful long term needs dedication and tons of hard work. But this is exactly what makes this sector so attractive for me. Whenever we face a challenge, there is always something new to learn from it. The next (or current) big opportunity is definitely the US market, where some big affiliates already have their foot in the door. I would also not neglect the German market, where regulations and possible gains are quite close to each other. For me personally Asia is a very interesting market, where I want Casino.online to challenge the Top Dogs.