07 Feb 2022
A Day in the Life of an Affiliate: Roberto Primi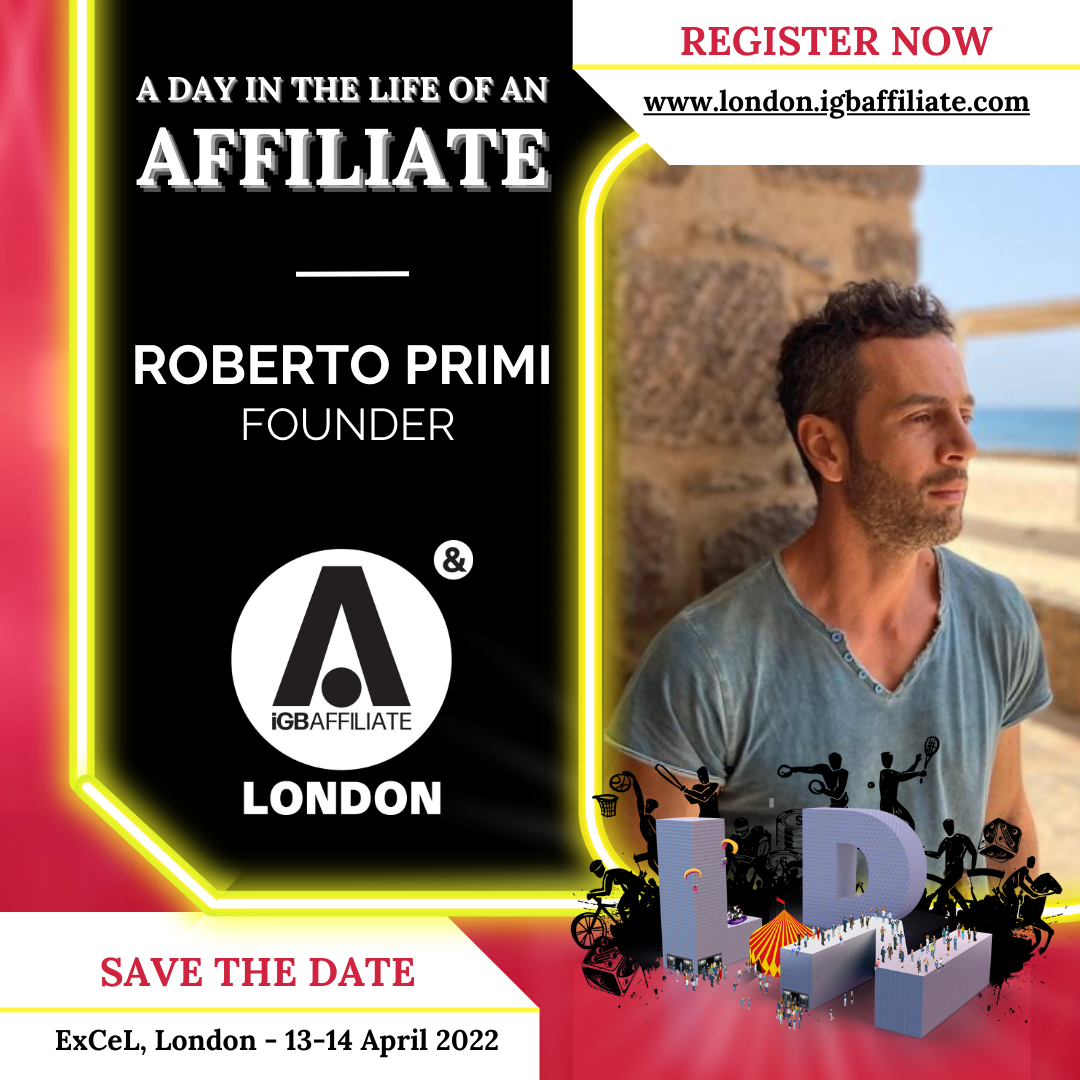 A Day in the Life of an Affiliate
We at iGB Affiliate London want to put affiliates at the centre of the story. A Day in the Life of an Affiliate shows you what igaming affiliates get up to during their working day. Whether you're looking to start your journey in igaming, learn some tips and tricks from your peers, or see the faces behind affiliate brands, this dedicated blog gives you the best insight into what it means to be part of the igaming affiliate community. These posts are unsponsored and are the own words of each affiliate.
Who is Roberto Primi?
Roberto was born in 1978 in Milan, Italy, and graduated in Biotechnology, Roberto found affiliate casino marketing by chance, motivated by trying to find work "outside the box". Since then, he enjoys the freedom that this profession offers, while living between Italy, Egypt, and Cape Verde with his dog Wallie and his kitesurfs. His new project, a kitesurfing brand named Sick Dog Surf takes up a lot of his time, but he loves working every day on his main Italian website CasinoSicuri.com.
The Work
Working as an affiliate has been, for many years, part of my daily routine. It's a fun job, with no day off, but with a lot of free time. I love to wake up late, walk my dog, and have breakfast in a nice cafe while checking my affiliate's stats. In the afternoon, I normally write one or two articles on my website, CasinoSicuri.com. At the end of the day, I've made it from scratch in 2007, and I like to take care of it even now that it has over 10,000 pages. I check my email all day long, but I normally reply in the evening, unless it is urgent.
An Open Forum
I'm Italian, and it always felt easier to work on the Italian market – so that's 100% my focus at the moment, and always have been. I don't think I'm very different than any other affiliate. To be honest, most affiliate websites look the same, and I'm afraid mine is no exception. I do still try though to make it more personal and as much original as I can, and I do leave space on my website for users to leave unfiltered comments and opinion about any online casinos. I find it fair and maybe this is the one perk that makes my website different from the rest.
Focus on Opportunities
I also like to keep my eyes open for new opportunities, and I had the time to open a new fun business while being a full-time affiliate, a kitesurfing brand named Sick Dog, that is proving to be successful even in complicated times like the Covid ones. My plans for 2022 are to work strongly on my SEO (hoping to figure out where Google will go this year) and focus on my kite brand during the summer months.
Uncovering the Latest Industry Trends
I can't wait to be in London again for the conference. I've been missing those. I will try to party a bit less this time and focus a bit more on work (if possible), and I'm very curious to see if there is anything new going on.