25 Mar 2022
A Day in the Life of an Affiliate: Lauri Aro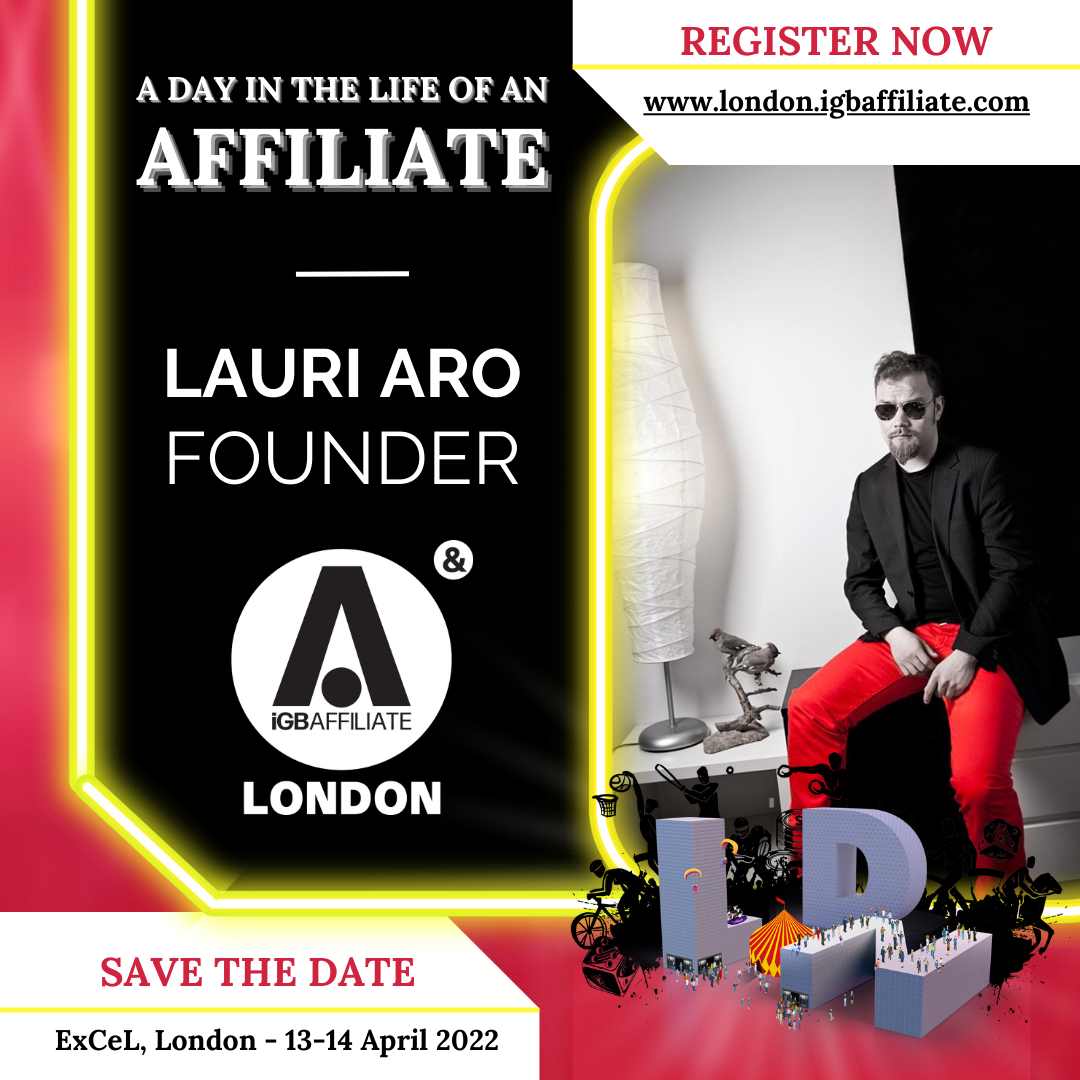 A Day in the Life of an Affiliate
We at iGB Affiliate London want to put affiliates at the centre of the story. A Day in the Life of an Affiliate shows you what igaming affiliates get up to during their working day. Whether you're looking to start your journey in igaming, learn some tips and tricks from your peers, or see the faces behind affiliate brands, this dedicated blog gives you the best insight into what it means to be part of the igaming affiliate community. These posts are unsponsored and are the own words of each affiliate.
When I first saw the topic "Write about the day of an affiliate'', my first thought was "well, it is boring and I just sit by the computer and write". That is one way to describe this job. However, if I start to describe what happens in my head and on my screen during the day, that's a whole another story. So, this is how my day as an affiliate looks like.
Morning routine
My mornings are pretty much the same every day. Just like any other officer worker, even I have my routines. Firstly, I wake up myself with a cup of tea, then open my laptop and as a first thing, I check the emails to see the latest changes and updates from the casinos which we are promoting. This can easily set the course of the day to many directions. It may become busy or not. As you may know, the regulations or the content of the casinos can change overnight. This is part of what the job that keeps you awake. There is no same day. Every day is different.
Building relationships, updating our sites and managing the team
Keeping up the relationships with the casinos, updating our sites and managing our team. What keeps me thriving in the industry is the constant changes and the fact that each day is different and when I am making SEO content, it is like trying to make the next best magic potion of which result we'll see once we set it out in the wild. What makes us stand out, is that we do our very best to develop our team members and grow into this industry. This ends up us having several experts. We believe that having a team where they are being lifted brings the best results for everyone, even on a personal level.
What does a good day look for you?
A good day would be calm, but still full of positive surprises. However, the reality is that you see all kind of bumps, up hills and surprises every week and you know that you gave your best. It would be easy to say that the measurement of an affiliate ́s success is only money, but that is not all of it. Success also means that you are surrounded by a team who wants to work with you and having updated, beautiful websites which you know you gave your everything for.