21 Jan 2022
A Day in the Life of an Affiliate: Heiko Wulf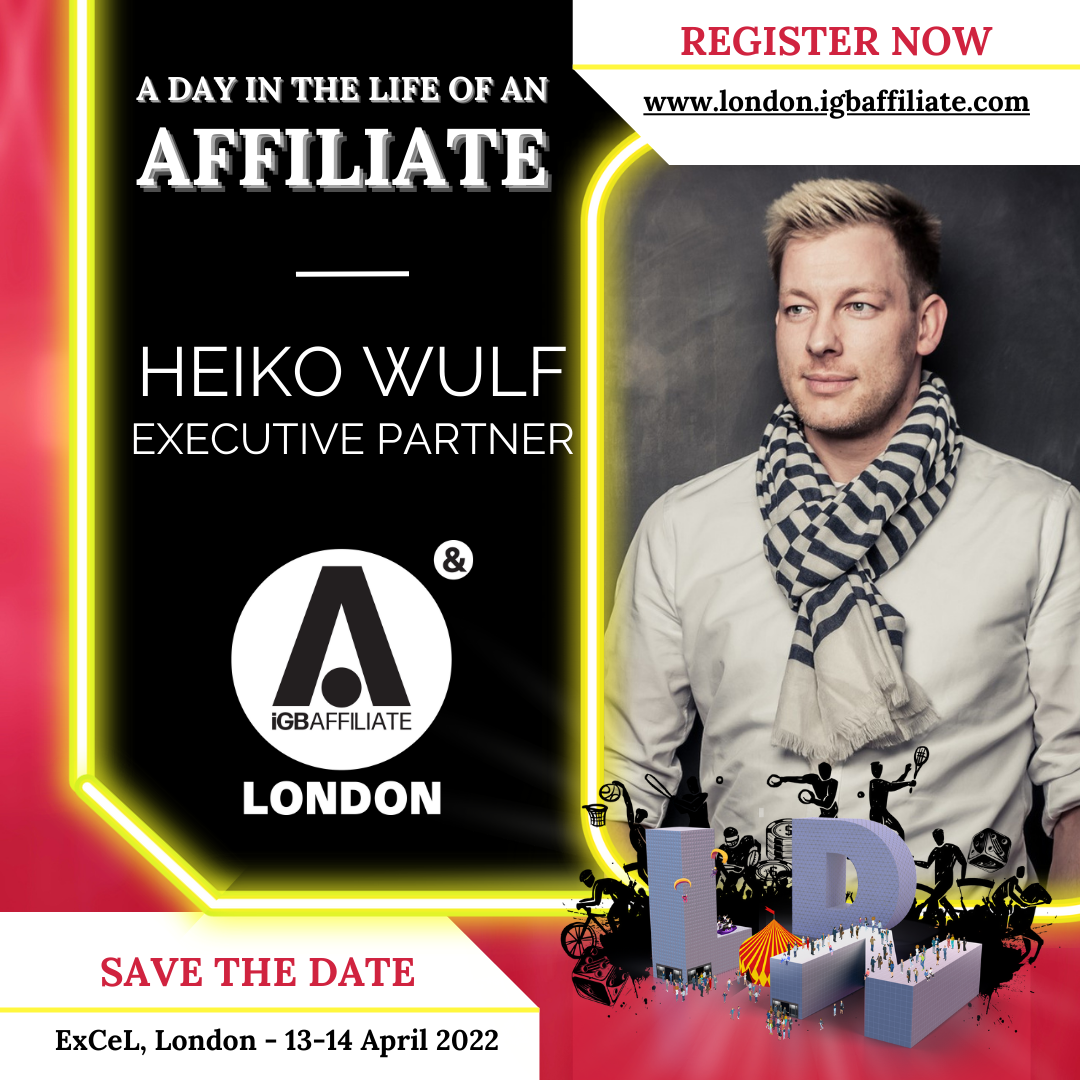 A Day in the Life of an Affiliate
We at iGB Affiliate London want to put affiliates at the centre of the story. A Day in the Life of an Affiliate shows you what igaming affiliates get up to during their working day. Whether you're looking to start your journey in igaming, learn some tips and tricks from your peers, or see the faces behind affiliate brands, this dedicated blog gives you the best insight into what it means to be part of the igaming affiliate community. These posts are unsponsored and are the own words of each affiliate.
Who is Heiko Wulf?
Hi, this is Heiko Wulf, a passionate poker player who started with exactly this: organise poker events for all buy-in ranges. After building a great social media community we start with the affiliate marketing and see what's possible: A great business with so many wonderful contacts all over the world! I love what I do and I am happy to see what's possible in 2022.
Starting Off with Social Media
My business, that means in the early morning to check all social media channels and e-mails to check the commentaries and messages. Some players need info's about a special sign-up bonus, a ranking (monthly rake race) or deposit options. We are very close with our customers, through social media that's important, and easy. Most of our players sign-up to play poker, but we all know than they play the Casino games and sports betting, too. For us it's the easiest way to bring players through our big existing and growing poker community.
Driving Traffic
We are different from other SEO tracking affiliates, we do this type of content creations, too – but mostly we bring players from other channels. In normal times, we run live tournaments, over 300 a year in Germany, Swiss and Austria with 100-1000 players, each. Furthermore, we bring traffic through our live streams on Twitch/YouTube – the community love that. Actions like raffles, interviews with poker pros, etc. are important when we are live.
Lunch and Learn
At lunch time we check the numbers from the day before, sometimes I am very excited when we have had specials in the past days to see if that works. We have a lot more possibilities to sponsor the community events because we run own travel company with Casino and Poker tours, too. So we use synergy effect of that project and bring over 2000 players a year to Las Vegas or the Kings Casino in the Czech Republic. We measure our success very easily: check the personal work, check our ads costs, and finally check the monthly income from the operator. Positive side-effect are e-mail contacts and followers. We use them for our other gambling projects – So it's a win win!
This year has started well, for sure Covid sucks – but for online affiliates it's possible to bring players who stay at home easy! But we want the real life back, we like to meet other affiliates in London, too for iGB Affiliate London.