18 Feb 2022
A Day in the Life of an Affiliate: Georgios Sotiriou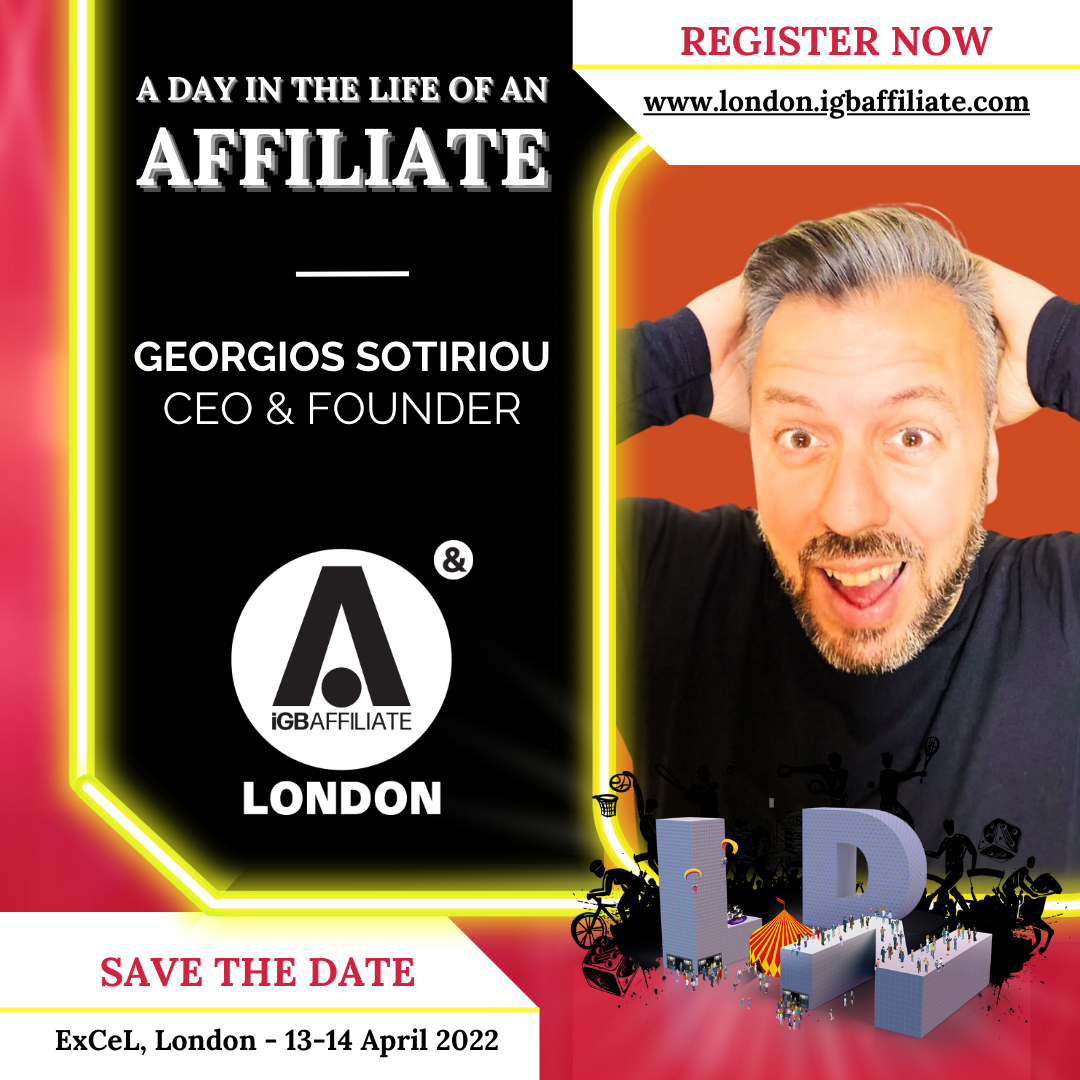 A Day in the Life of an Affiliate
We at iGB Affiliate London want to put affiliates at the centre of the story. A Day in the Life of an Affiliate shows you what igaming affiliates get up to during their working day. Whether you're looking to start your journey in igaming, learn some tips and tricks from your peers, or see the faces behind affiliate brands, this dedicated blog gives you the best insight into what it means to be part of the igaming affiliate community. These posts are unsponsored and are the own words of each affiliate.
On top of the workload
A day in the life of an affiliate starts... the night before. At least mine does. Planning and breaking down the time into blocks is crucial for the success of the tasks to be accomplished the next day. Of course, everyone acts at their own speed and uses different tricks.
A tangible website strategy
I currently manage four websites with daily content that I edit and promote, and each one needs love. But this is how you spread the seeds of a job where you can make money while you sleep. Something necessary to be honest, since I need some breaks during the day for the school run with my two children and find the time to exercise. Imagine if it was an actual shop; nobody would register (buy anything) during those times. It's terrifying.
Taking the time to unplug
Talking about hours, 9 launches of affiliate websites and 22 years later, I am still working every day. Most of them I work like a workaholic, but a few I act like a stray dog that waits to be fed outside the butcher's shop. Making some free, quality time is also essential.
Accelerating competitive advantage with AI
Now we redevelop our oldest and most profitable site, HellasBet.com and focus on the relaunch and… repurpose of livetipster.com, our only English-spoken website on gaming (the rest are in Greek). It is a website with live in-play tips, previews, and tips beyond gambling. We are giving it a more social, live approach and trying to differentiate ourselves from the competition by partnering with an AI expert and, as a longshot, combining betting with the travel sector. Will it be a success? We will know in about 6-9 months' time. But I have great faith in the project.
How do you value success?
How can you measure success anyway? Each of us has our own background, lives in a different country or city, has different priorities, less or more expenses, dependants etc. Personally, I feel happy when I receive a "thank you" message or the acknowledgement of owning my subject. Success is not only making the most money possible from affiliate partnerships. It could also be advising somebody to quit when you receive questions that show desperation and addiction. Being ethical in the iGaming sector is a success.
Outlook for affiliate marketing in a constantly changing market
As for the future, it cannot be included in the broken-down blocks of a day's schedule because it is affected by different factors. It looks like it will be challenging to adapt and keep up with the constant changes in regulations and technology. Diversifying might be the answer. The next years will be a continuous fight in a market that alters. However, at the end of the day, "if it was easy, everyone would do it". My goodnight motto before switching off.