31 Jan 2022
A Day in the Life of an Affiliate: Enrico Kierakowitz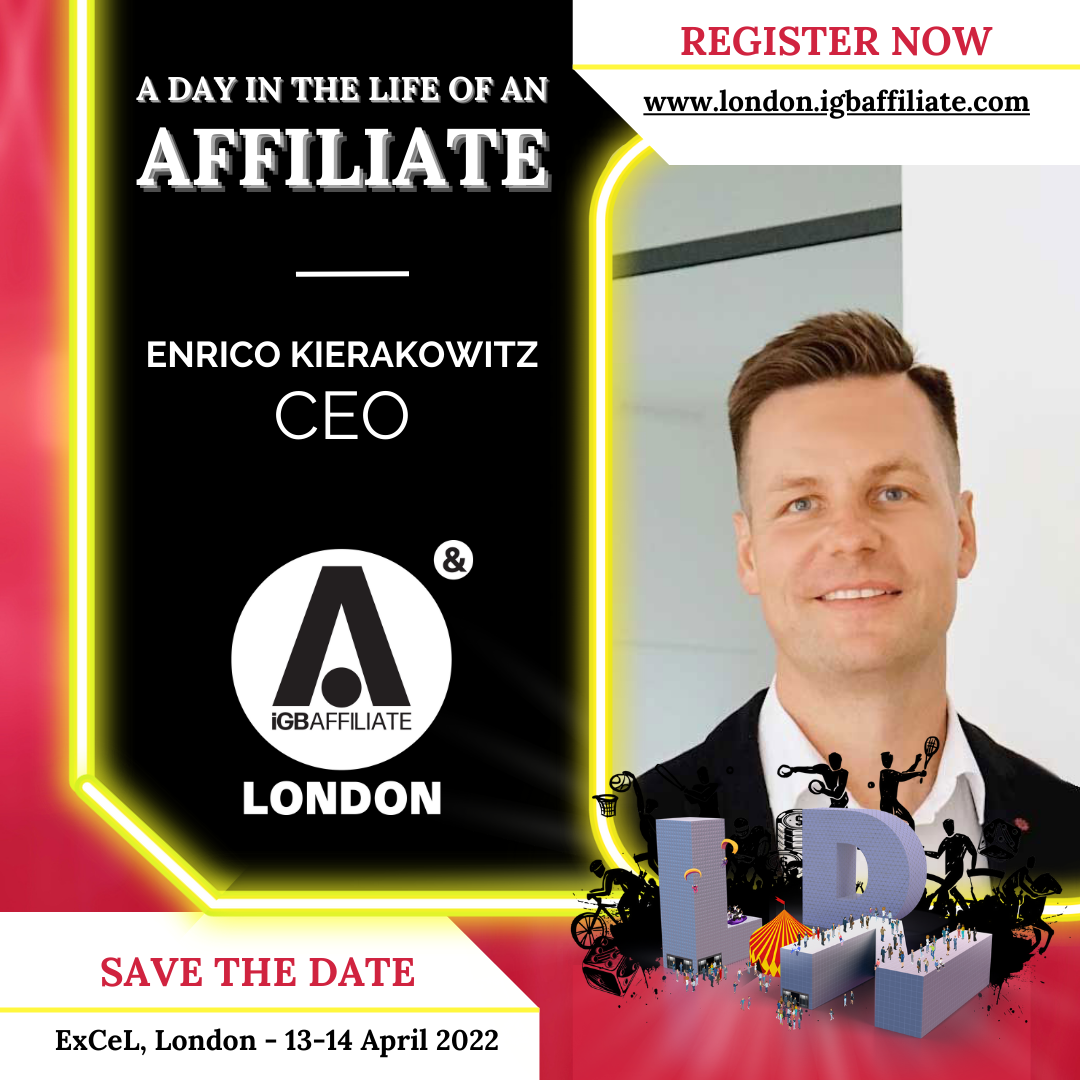 A Day in the Life of an Affiliate
We at iGB Affiliate London want to put affiliates at the centre of the story. A Day in the Life of an Affiliate shows you what igaming affiliates get up to during their working day. Whether you're looking to start your journey in igaming, learn some tips and tricks from your peers, or see the faces behind affiliate brands, this dedicated blog gives you the best insight into what it means to be part of the igaming affiliate community. These posts are unsponsored and are the own words of each affiliate.
Who is Enrico Kierakowitz?
Hello, my name is Enrico Kierakowitz I am one of the founders of Le Rocco. You ask what we do differently than other affiliates? Through our dedication, passion and love for iGaming, we have managed to build 32 websites in 10 countries without our own staff. On top we generate over 500,000 social media followers for our projects. While other agencies build their own teams, we have outsourced almost 100% of the work.
Starting Early!
What does my day look like? I get up at 5am. Then I go to the gym for 1 hour, take a shower, have breakfast with my 3 kids and take them to school. From 8am I´m in the office and online. Work starts.
Every day starts the same. There is the first call with the second managing director Julian Gerdel. First we check the current rankings of our websites. Then we set the goals for the day together and discuss the upcoming meetings.
Setting Goals
To ensure that the goals for the day can be achieved, we delegate most of the tasks to our service providers with a fixed deadline. E.g. web design, content etc. Here it is important to work with great people who love their work as much as we do.
12 o'clock is lunch break. A short walk. Eat something. 15 minutes meditation and it goes on until 5pm. At the end of the day we check if all the tasks of the day have been done. If everything went well, it was a successful day.
From 5 pm we take care of our families. From 9-10 p.m. we check emails or answer all open questions on Skype.
Success as an Affiliate
Many would say registrations and FTD's. But for us, success is also doing a job you love from the heart and working with people who share that passion. I would say next to the leads, my satisfaction is my biggest success. I think the market will continue to grow and new platforms like TikTok, Twitch ect. will bring new opportunities besides the normal SEO traffic. But the challenge for us in the coming years will be to comply with the increasing laws in the respective countries and to quickly identify the new opportunities.