11 Feb 2022
A Day in the Life of an Affiliate: Eduardo Ollero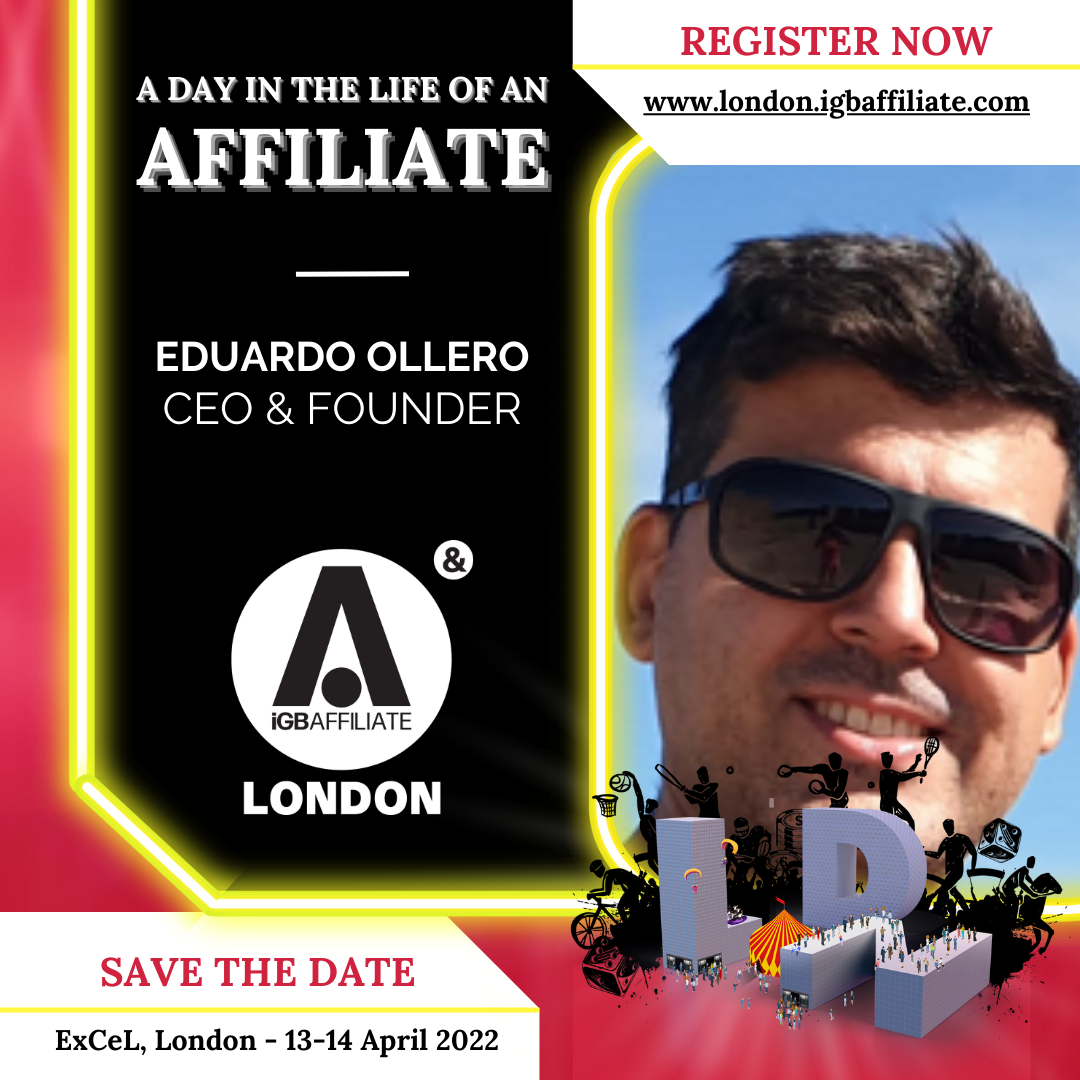 A Day in the Life of an Affiliate
We at iGB Affiliate London want to put affiliates at the centre of the story. A Day in the Life of an Affiliate shows you what igaming affiliates get up to during their working day. Whether you're looking to start your journey in igaming, learn some tips and tricks from your peers, or see the faces behind affiliate brands, this dedicated blog gives you the best insight into what it means to be part of the igaming affiliate community. These posts are unsponsored and are the own words of each affiliate.
Who is Eduardo Ollero?
I have worked in the betting industry since 2004. I started working in some affiliation companies with a focus in Spain, where I live. After a few years of learning I started my own company, Teoretica Comunicación. We suffered the Spanish regulation, the transition was hard, but it was positive in several ways, specially it allowed us to expand, first, to Latam, and worldwide a few months later.
Daybreak start with some downtime
We are based in beautiful Marbella, Spain, I usually open my eyes at 06:30, the first thing I do when I wake up is to caress my cat, which sleeps with me and my wife. I get up and 3 times a week I go running for 1 hour on the beach, it is the best to get energy and see the world with joy. What works best for me is running having only had one matcha tea, breakfast will come after exercise. Around 08:30 I am already in front of the computer, on the rooftop of my house, I am delighted with teleworking! In my opinion, I perform more at home than in the office, I can concentrate much better.
Working on what's effective
We work intensively in Latam markets, so the first thing I do is to search for new emails, and it is common to be quite a few communications from our Latin American friends. Hopefully, someone is still working and we can comment on what we have pending. Then I review the press of the sector and the data of the previous day on the affiliation platforms of the brands we work with. I analyze how the actions that we had in place have worked and I make decisions towards where we should put more efforts. What works best for us lately is working with serious new brands that bring innovation and have the financial muscle to make their brand known.
Industry analysis
We have a good eye for choosing partners to partner with and to dedicate our efforts to. We have a line of business related to tennis predictions, so normally then I review the tennis matches of the previous day and analyze the current day schedule, and if there are good opportunities we publish those picks so that our fans can access them. We also handle projects related to cryptocurrencies, so I spend some time checking how the sector evolves on a daily basis, since being so volatile the difference from one day to the next can be enormous.
Close of day
At 2:00 p.m. I stop to eat, and at 2:45 p.m. I go to pick up my 2 children from school, they are the joy of my life. I pick up my son at 3:00 p.m. and my daughter at another school at 3:20 p.m., and we are back home around 3:40 p.m. I'm with them playing and helping them with their homework until 6:30 p.m when my wife comes home, and at that time I go back to work until 9:00 p.m when I turn off the computer until the next day. In that time I do another review of pending emails, and I dedicate one or two of those hours to a project that we want to improve or develop from scratch.