28 Mar 2022
A Day in the Life of an Affiliate: Corey Padveen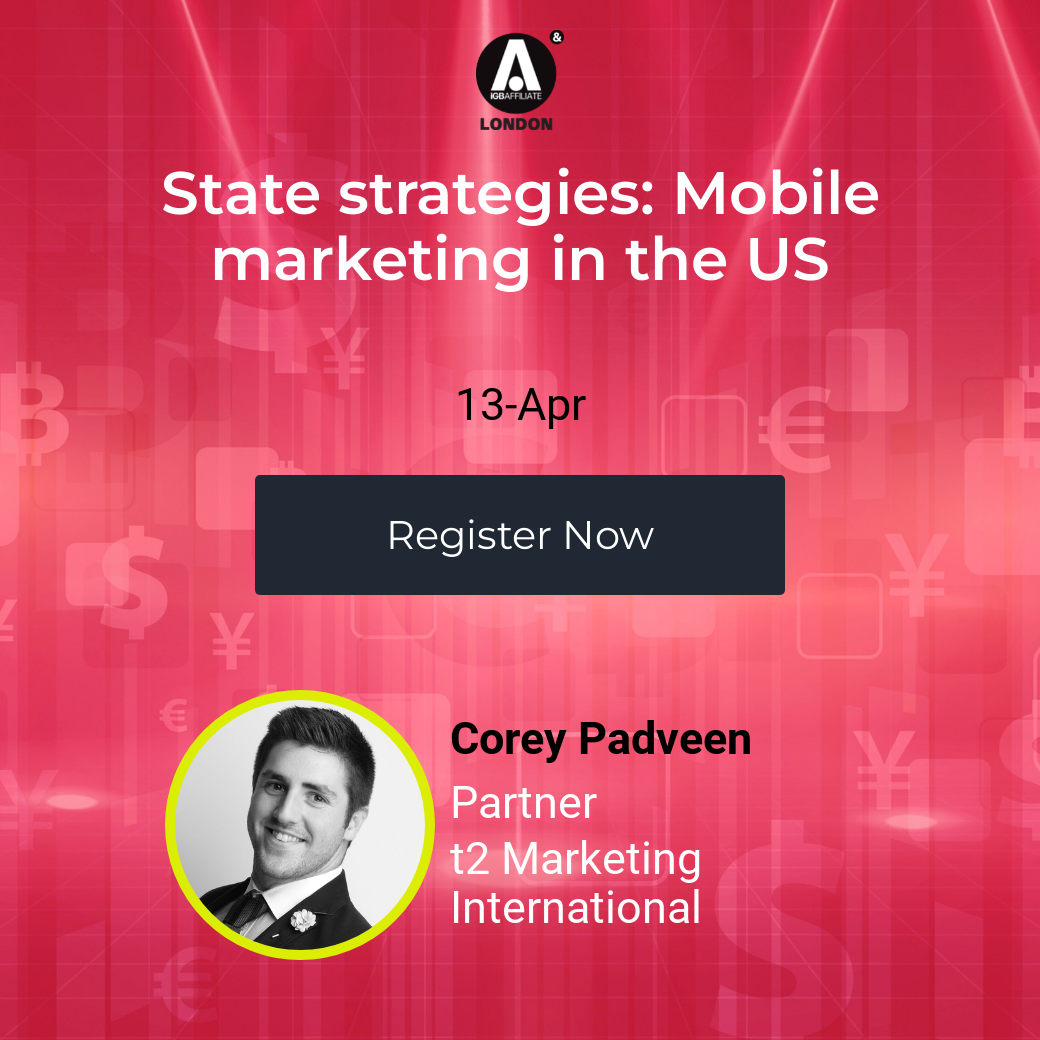 A Day in the Life of an Affiliate
We at iGB Affiliate London want to put affiliates at the centre of the story. A Day in the Life of an Affiliate shows you what igaming affiliates get up to during their working day. Whether you're looking to start your journey in igaming, learn some tips and tricks from your peers, or see the faces behind affiliate brands, this dedicated blog gives you the best insight into what it means to be part of the igaming affiliate community. These posts are unsponsored and are the own words of each affiliate.
Who is Corey Padveen?
Corey works as a Partner at t2 Marketing International and has an extensive background in econometrics and statistics.He is also the author of Marketing to Millennial For Dummies, and a contributing author of Digital Marketing All-In One For Dummies.
What makes International digital marketing and localisation a must-attend session?
If there is one thing we can all agree on it is that the market over the past two years has expanded significantly, and with such an expansion of a global, regulated market, comes changes to how actors in those markets - namely affiliates - can drive new business. The American market alone has exploded in size, and online betting and sports wagering has taken off in every new market where it was legalized. The opportunity for affiliates to drive new business has been renewed to levels not seen since the early days of online wagering, and with that opportunity comes increased competition. In order for affiliates to succeed, a greater understanding of the market, the bettors, and the mechanisms through which they can be acquired needs to be explored. My hope is that we can take a brief look at this market opportunity, and dive deeper into some of the strategies that absolutely need to be undertaken when it comes to marketing at both an international, and hyper localized way.
What developments do you see as being particularly transformative or disruptive for the affiliate sector this year?
It is hard to understate the significance of the expansion of sports wagering in the American market. New York alone saw over half a billion dollars in sports wagers in its first week of operations, and this means that there is far more to come as the national market continues to grow. With that in mind, we need to remember that variations exist in how punters can be marketed to from one state to the next, so unique strategies need to be implemented in order to conform to the regulations of each territory while capitalizing on the massive potential that the national market represents. New media, and particularly mobile marketing opportunities will be crucial to the success of any affiliate hoping to attract new customers.
Apart from your speaking appearance, what is it about the return of iGB Affiliate London that you are most looking forward to?
From a professional standpoint, I'm excited to see what new developments have been made in the market both in terms of mobile gaming as well as tech enhancements for affiliate tracking and marketing. And on a personal note, it will be great to be back to the show in person and reconnecting with friends and colleagues that I haven't had a chance to see face-to-face in two years!