28 Feb 2022
A Day in the Life of an Affiliate: Alex Windsor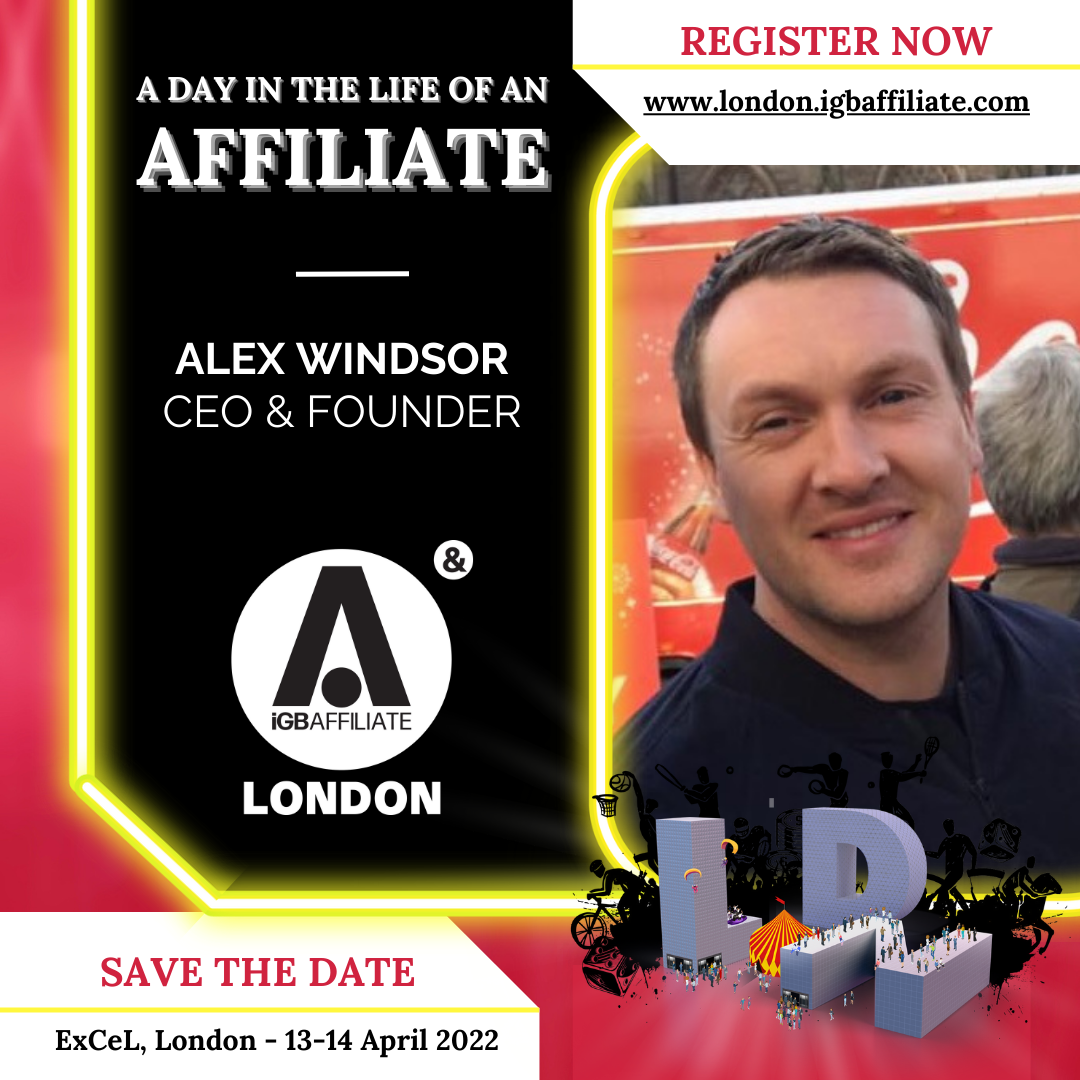 A Day in the Life of an Affiliate
We at iGB Affiliate London want to put affiliates at the centre of the story. A Day in the Life of an Affiliate shows you what igaming affiliates get up to during their working day. Whether you're looking to start your journey in igaming, learn some tips and tricks from your peers, or see the faces behind affiliate brands, this dedicated blog gives you the best insight into what it means to be part of the igaming affiliate community. These posts are unsponsored and are the own words of each affiliate.
Who is Alex Windsor?
I am the owner and CEO of Apps4 web media LTD, a UK based iGaming affiliate company. I have been involved in iGaming since early 2012 and absolutely love the industry. I originally worked in sales but found myself entering the online gambling world quite early on. I've seen a lot of changes happen over the last 10 years. The industry is very fast paced, its sometimes hard to keep up. I have always loved sport and gambling so working in the industry is a perfect fit. As a small business owner, I have been very hands-on in the industry. I have done everything from content creation, design, financing and everything else in between. As the company has grown, I have been able to delegate some of these jobs but I still enjoy them all if I need to do them.
How do you start your day?
I start the day by waking up at 5 am, even on weekends, much to the annoyance of my wife. I enjoy waking up early and cracking on with things. My days are usually that busy that I would find it hard to cram everything I need or want to do between 9-5. I usually get on the computer around 5.15 with a coffee (or 2) and go through all my emails that have come in over night and formulate a plan for the day. I leave my home to go to the office at around 7.30 and continue working with the team (and with more coffee). I wish I had time to go for a run in the morning, but I usually save that until later on in the day.
What does a good day look like for you?
No one day ever seems the same, but generally a good day is when I get a lot of things ticked off my to do list. As the company owner, my tasks vary from day to day. I can be arranging finance, chasing invoices, uploading content, competitor analysis, looking for new markets and opportunities, attending conferences, online meetings and everything else in-between.
What we do
Our main target market is the US and we spend 90% of our time working on our two big sites, gamble-usa.com and mobileuscasinos.com. Our content and SEO team are always adding new articles, news pieces and updating/refreshing existing content. We are in the process of launching a couple of new sites in the US market too, the main one being gamblingpromocodes.com. The sports betting market in the US is growing at a rapid rate and we are always looking for ways to reach new US customers. Because sports betting is so new to most Americans, the majority of our content is educational and we provide a lot of reviews and guides to help players make informed decisions.
Measuring success through website growth and a good work/life balance
We all go to work to make money, I doubt many of us would do it for free. Success for me is seeing our sites grow and for us to have a happy work/life balance. Our company is growing and I think success is not just about making more money, it is about being able to employ more people and create a good work culture.
The US gambling sector, the crypto space, and the metaverse
For us, its all about the US. It is going to be the biggest regulated gambling market in the world. The serps are already swamped with sites from the really big affiliate and its is a very hard market to get any traction in, but it will be worth it. Another area that will be worth paying attention to is the meta verse and crypto space. A lot of noise is being made about the virtual world and it will be really interesting to see how operators and affiliates are able to break into the area.
Want to know more about Alex's entry into the US market?
Alex has shared his insights on breaking into the US market as an gaming affiliate. Learn from his insights as you navigate entering into the US market below!