21 Feb 2022
A Day in the Life of an Affiliate: Adam Gros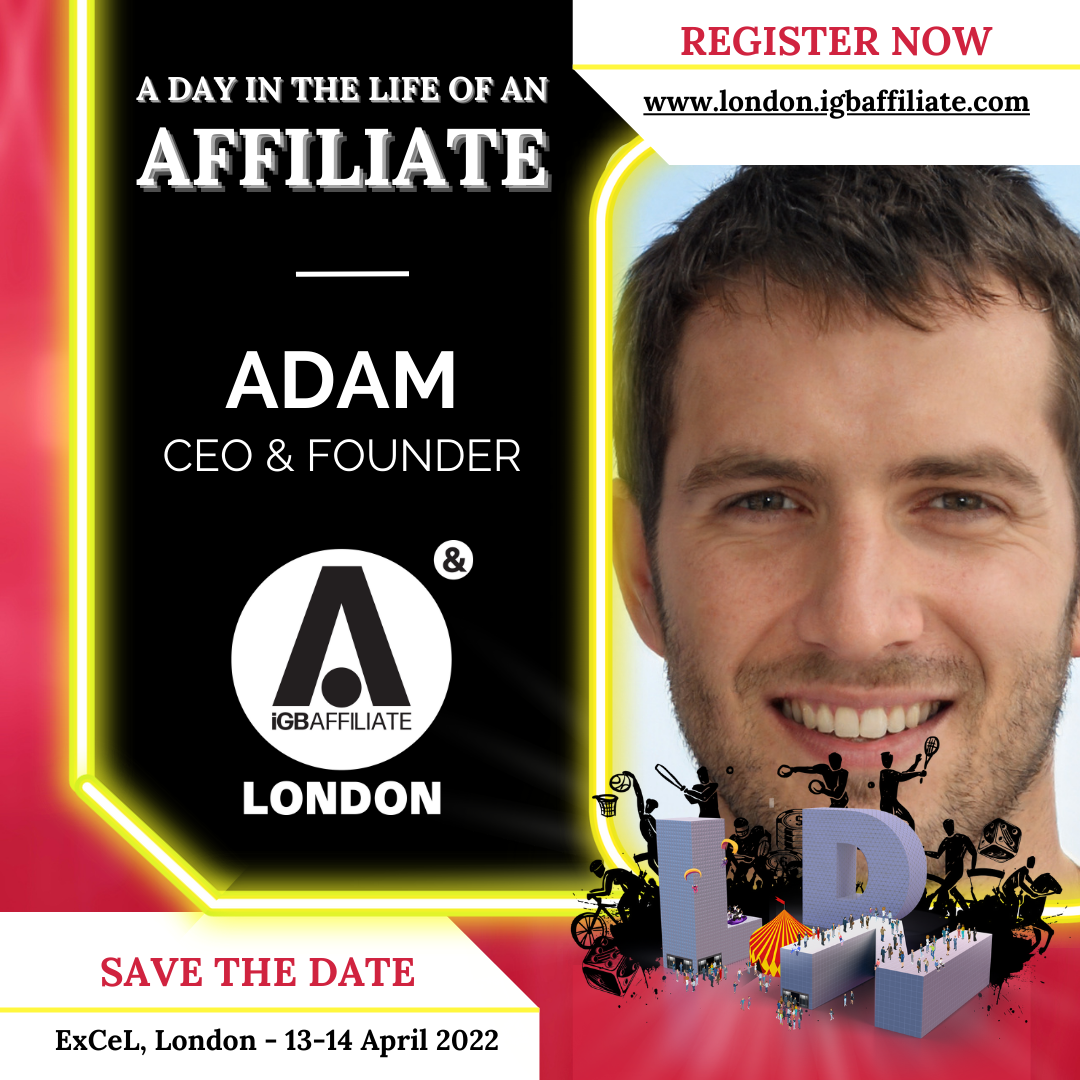 A Day in the Life of an Affiliate
We at iGB Affiliate London want to put affiliates at the centre of the story. A Day in the Life of an Affiliate shows you what igaming affiliates get up to during their working day. Whether you're looking to start your journey in igaming, learn some tips and tricks from your peers, or see the faces behind affiliate brands, this dedicated blog gives you the best insight into what it means to be part of the igaming affiliate community. These posts are unsponsored and are the own words of each affiliate.
Who is Adam Gros?
My name is Adam Gros. Gambling has been my leisure time activity since college. Coupled with owning some Bitcoin and a general interest in technology, things led me to start my own crypto casino affiliate website, which I'm still running today. If you want to play with crypto, Gamblineers is the way to go.
Office life in the Alps
A gentle melody begins chiming before the break of dawn. Not the most pleasant of things, but nothing that can't be solved with a big breakfast and a view of the Slovenian Alps as the first rays of sun gently stroke the mountain peaks. I wonder what was happening at night when the majority of our traffic was out and about?
Gathering data, identifying potential partnerships and publishing content
Google Analytics provides a comforting moral boost, showing the steadily growing numbers and teasing with the apparent fact that there is still more potential to unlock. As soon as I open the neighbouring browser tab, the email inbox bursts open and showers me with a bunch of new potential partnerships and requests, sprinkled here and there with suspiciously looking requests to buy backlinks. Backlinks? That reminds me, there's new content to check and publish! A quick check on my team shows that they've been busy. The relentless orange-flashing chat icon is rushing me to check and approve new casino reviews and articles for publishing.
The rise of crypto casinos
It's amazing to see how more and more casinos decide to include a greater amount of cryptocurrencies. Perhaps we should think about adding more altcoin guides as well? This is definitely a great opportunity in the upcoming years as the market keeps expanding and evolving. But the sports sections here still need more work. Mental note to myself. Scratch that, I'll never remember, we have tools for that. Add the task to the never-ending to-do list. I think it's about time we onboard a few more people to help me handle all the work that's coming in.
Using KPI's as a measurement framework
With the end of the month approaching at the speed of light, it's time to crunch those numbers and see how we performed. FTDs, deposits and, of course, commission are the key performance indicators, but raw data is not everything. The fact that we're growing every month and can hardly cope with all the new partnerships and ideas that are coming in, is a great indicator that we're doing something right. One might call that success, but I'll save the word for when we outperform our current results.